Colleton River Plantation Club is a private member-owned community on 1,500 acres surrounded by 7 miles of scenic shoreline along the Colleton and Chechessee Rivers. Adjacent to over 1,000 acres of maritime forest, protected and never to be developed. With unrivaled views from land, marsh, and water, only a fortunate few get to call Colleton River home within this natural beauty.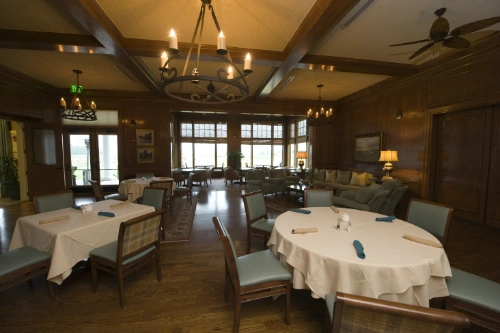 PLATINUM RECOGNITION 2009-2014 Top 15 Residential Communities in USA and ranked among the Top 4% Private Clubs in the country.
Colleton River Plantation Club is only one of two clubs in South Carolina to be included on this distinguished list of Top Private Clubs.
Additional Accolades Include:
Golf World- One of America's Top Private Courses
Links Magazine- One of America's Premier Properties
Golf Digest- One of America's Best Golf Places to Retire
Travel & Leisure- One of America's Top Golf Communities
Tennis Magazine- Top Great Place to retire
Golf Digest- The Best New Private Course in America
Jack Nicklaus Clubhouse Pete Dye Clubhouse
Gorgeous Prestigious Private Simply…Exceptional
When you enter through the ivy-covered gates at Colleton River Plantation Club, be prepared for luxurious perfection. Our idyllic setting of salt marshes, majestic live oaks, tidal creeks, gently flowing rivers and warm southern breezes is matched only by its magnificent homes, two championship golf courses, outstanding amenities, and some of the friendliest people east of the Mississippi.
The adventure and excitement of one of the most renowned beach-vacation destinations in the world is literally around the corner.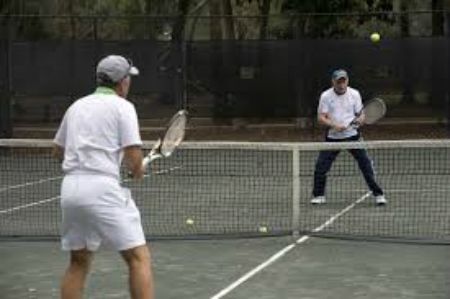 Fitness & Spa
With over 6,000 square feet dedicated to the pursuit of health and wellness, the Colleton River Fitness Center offers a myriad of ways to get fit, stay fit or achieve new personal goals—and members getting healthier and seeing real results. It features a cardio theater, free-weights and Techno-gym circuit training, as well as a wide variety of group exercise classes.
Our staff of certified trained professionals is happy to provide one-on-one instruction on the proper use of the equipment, teach aerobics classes and offer private training sessions. Some of the wellness possibilities include:
Personal Training, Reformer Training, Group Weight Training, Yoga Classes, Pilates Classes, Tennis Fitness Classes, Golf Fitness Clinics­­­­­, Sunrise and Sunset Yoga.
The Colleton River wellness program also extends to massage therapy and esthetic services at our beautiful and relaxing spa. Choose from a variety of options including signature facials, Swedish massage, reflexology, deep tissue massage, pain management, neuromuscular work, assisted stretching, and hand and foot exfoliation. Our Licensed Massage Therapists are available by appointment, seven days a week, at the Nicklaus Clubhouse.
Lifestyle Interests
While championship golf, the fitness, tennis and aquatic centers, and nature and biking trails are the healthy backbone of Colleton River, we place a strong emphasis on facilitating our members' personal interests in order to support a healthy lifestyle balance. And with such a dynamically diverse membership, it's no wonder there is an incredible variety of groups and activities sure to satisfy the mind, body and spirit, including:
Bridge, Canasta, Poker and Mah-Jongg groups that meet regularly and are open for all levels of play.
Two book clubs, plus a Colleton Library with hundreds of books and tapes donated by the members.
A Lifelong Learning Group that develops and presents programs and events that inform and invite members to think, discuss and learn together.
The Colleton Women's Connection Group, which sponsors dinners with guest lecturers and demonstrations.
The Cook Book Group, which has developed a Colleton River Cook Book, with all of the proceeds donated to a local charity.
The Single Malt Society and the Ladies' Sippin' Society who meet monthly for dinner and the sharing of single malt scotches and fine wines from around the world.
Boating, Fishing and Water Sports. There are fishing and crabbing lessons throughout the day, and sunset parties as the day ends—where guests sometimes include a passing dolphin or two. In addition to the many homes which have their own private deep-water docks, Colleton River recently built a new community dock, which includes a kayak rack and launch, fish cleaning station, and room for overnight docking.

Boats of all sizes and for all purposes have unfettered access to everything from eco-touring to ocean-going fishing and sailing right into the Gulf Stream. In particular, "dock and dine" is very popular among Colleton River members. Sail to over a dozen nearby restaurants, pull the boat in, dine, and then sail back home. Perfection!
Business Center
Colleton River provides conveniently located computer, copier and wireless Internet access available, in three rooms available for member meetings and conferences, and each has been recently redesigned in beautiful Lowcountry fashion.



Thank you for visiting Jane Grant's Luxury Properties website.
I will help you to navigate through all of the available BUYING or SELLING options using my familiarity of the local real estate market and my national and international marketing reach.

*********
Contact me at
JaneGrant@PalmettoBluffHomeSales.com
or 843.505.1405
to learn more about possibilities at Colleton River Plantation and
for all of your real estate lifestyle desires
**********************
Whether you are looking for your dream property, or have a home or lot that you want professionally marketed for sale, I will give you honest, independent help and advice.